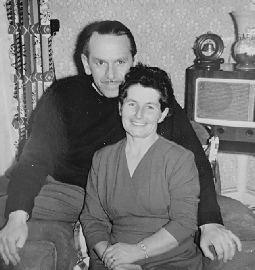 Many years ago, in conversation with my Grandparents, we discussed the awful decisions they had to make when Hitler's German army was on their doorstep. France had fallen and they could see the smoke from Cherbourg from their small house on Guernsey's east coast.
The decision was made to offer evacuation to all the Guernsey school children and the first decision they had to make was whether to send their eldest daughter away or keep the family together.
As 17,000 Guernsey people left. Empty houses stood everywhere, crops went unpicked and cattle were killed for lack of farmers to tend them.
All this took place in the gorgeous summer of June 1940 while those that remained made every effort to carry on as normal.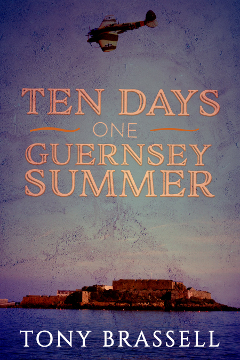 Meanwhile a German Heinkel pilot found himself in an advance base just south of Paris. He and his fellow pilots and crew had enjoyed a happy time as they flew against targets in Poland and then France and success had come relatively easy. But now they faced the RAF and the reality of war began to hit home with a vengeance.
Raid after raid on UK targets began to take its toll until the order came to attack the Channel Islands, a place he knew so well and which he was reluctant to bomb.
As the end of that flaming June approaches, the stress on the population of Guernsey, and in the mind of one of the Luftwaffe's finest bomber pilots, comes to a head in the most dramatic fashion leading to decisions that would change peoples lives forever.
Based on the stories my Grandmother told me and information I picked up from my Mother, Ten Days One Guernsey Summer is a work of fiction based on historical fact.
It is a story of love in the face of true adversity, of bravery in the heat of battle and above it is a piece of history that should never be forgotten.
To link to the book on Amazon which is also available on the Kindle platform, click on - https://amzn.to/2xMwA2t